Best in Tallahassee Florida

Tallhassee Concrete is a great provider for 5 star concrete services. We focus on customer service and craftsmanship, which has earned us a reputation for excellence. We take pride in our ability to provide great results with every job we take on.
At Tallhassee Concrete, we understand the importance of a professional experience. Our team has extensive experience in the field, which allows us to provide the best quality of work. We'd love to help, so you can enjoy a sleek new slab, stairs, patio, walkway, or more. We make sure you are satisfied with our quality and fair pricing, which makes it easy to work with us.
We hope you'll reach out and become one of our satisfied customers.
Contact us
today and experience the Tallhassee Concrete difference.
Tallahasse Services

We are a great choice if you are looking for:
- Professional Concrete Services
- Residential Concrete
- Commercial Concrete
- New
Concrete Driveway
- Concrete Driveway Replacement
- Concrete Driveway Repair
- Concrete Flatwork
- Concrete Sidewalks
- Concrete Walkway
-
Concrete Patio
- Concrete Porch
- Concrete Foundations
- Concrete Retaining Walls
- Concrete Stairs
- Concrete Finish
- Concrete Addition
- Outdoor Kitchen Slab
- Concrete Removal
- Concrete Maintenance
- more!
GET A QUOTE!
We create success with our skilled and dedicated concrete professionals who produce outstanding pours and excellent finishes.

BEST CONCRETE SERVICES

If you are seeking top-notch concrete work for residence, look no further than our team. Our goal is to deliver results that are just as good as commercial work. We have a crew of pros who have the experience and skill to get the job done to the highest standard. We understand the importance of the project and take it very seriously. Our team is passionate about each project and will spare no resource to ensure the best possible outcome.

Trust us to deliver impeccable residential concrete work. We understand the needs of each project, handle the work each step of the way in a professional manor, and always makes sure the final measure of care happens to the final product.


GREAT CONCRETE CONTRACTORS

Concrete additions on any property are designed to improve and expand living areas. Whether it is a slab replacement, a fresh or updated pathway, or a huge pool deck area with or without stamping and coloring, the possibilities are endless. Quality is always our priority.

Replacing driveways is a common request, as some slabs put up in the 1980s and 1990s may have not been poured properly or made with a thicker slab. Having a damaged driveway is not ideal, as it is the entrance to your home and can leave a bad impression. If you would like us to remove an eyesore or just refresh an old and exhausted driveway, we gladly accept the challenge. We can do the same for any new construction that needs its first slab in place.


WHY CHOOSE US?
HIGH QUALITY

We take pride in our commitment to high-quality craftsmanship and our passion for the work we do. Our team of concrete professionals guarantee success with their expertise in delivering outstanding pours and finish work.

FAIR PRICING

We come to your property and assess the true cost of the project and always keep you informed of the pricing situation at all steps of the idea formation process. It's an honor to come to you with honest pricing

LONG LASTING

Handling each step of the concrete process properly is what leads to the longest life with the best quality possible. For that reason, we never skip steps or quality of firmament. We always do it right the first time.

CONCRETE MAINTENANCE and REMOVAL

Are you dealing with concrete issues that need to be fixed, removed, or replaced? Our team is here to help! We understand the importance of selecting an experienced concrete company / contractor when assessing the land, structures, and conditions surrounding the project. We know how to properly prepare and pour the concrete, as well as understanding how water and settling will affect the slab in the future. Our expertise will ensure your concrete lasts a long time and looks great!

If needed for special projects, contact us, we will also use our experience to create a plan of maintenance and upkeep, so that your concrete will remain in top condition for years to come. We are dedicated to providing the highest quality of work to our clients, and we will work hard to ensure that the job is done right.

CONCRETE ADDITIONS

Concrete can be a beautiful and highly functional addition to your home or business. We can create amazing structures that will provide aesthetic appeal and functionality. From simple stairs and walkways to more elaborate patios and seating areas,
we have the skill and expertise
to make your property look outstanding.
Plus, concrete is an incredibly durable material that requires minimal maintenance and is sealable for added protection from the elements. At our company, we make sure to lay a good foundation for your project to ensure the highest quality results.
Adding concrete to your property always adds increased percieved value. For businesses it can give a more premium feel, and for residential, it also gives a better value impression for real estate, or for impressing freinds and family!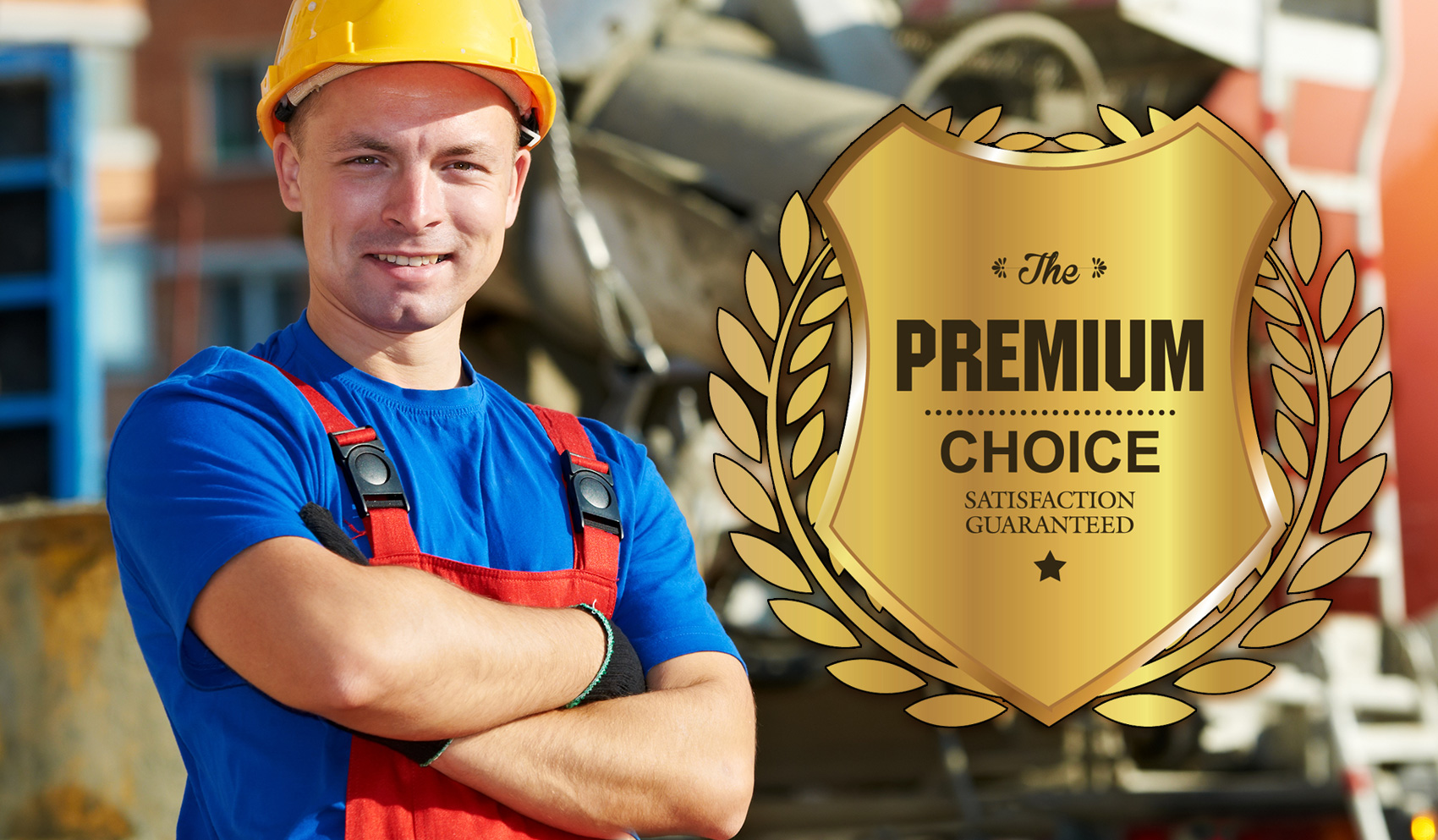 HIGH QUALITY

Outdoor barbeque areas and outdoor kitchens have become increasingly popular in recent years. Not only do they look incredibly luxurious, but they can also bring a sense of wealth to your home, whether you have a pool or not.
A beautiful home addition can come with either no walls, some walls, or additional structures like pavilions, bars, and cooktops. It's hard to forget such a sight, as outdoor kitchen areas have an incredible look and luxurious feel. They can bring a sense of wealth and luxury to a home, even if there isn't a pool nearby.

While we are there, if you need to refresh the whole property, repairing a concrete driveway is a viable option. Though replacing it may be the preferred choice, repairs can be done. We can repour whole sections or fix slabs that are tilting.

CONCRETE PATIOS


Concrete flatwork is an excellent way to add value to a property. It has a much more pleasing look and feel than a big deck. It's smooth and strong, and can even be made to look like large stonework, brick, or other surfaces with stamping and staining. People like the substantiality and stability that concrete provides, making it a great choice for patios and foundations.

Concrete flatwork also offers a wide range of design possibilities. It can be poured in any shape, size, or color that you can imagine. It can also be used to create steps, borders, and even walls. With the right design, it can make a dull, lifeless space look alive and vibrant. You can also use it to create interesting patterns and textures, or to create a unique look for your property. It's a great way to add visual interest to a property, and it can also increase its value in the long run.

If you need professional concrete services - we can help! We specialize in sidewalks, porches, retaining walls, stairs and more. Whether you need a new build, a re-build, or maintenance, we have the skills and the desire to make sure our services are the best. Let us be your go-to source for all your concrete needs!
TESTIMONIALS

"We really needed to update the property we just bought, as we remodeled the interior, these guys handled the concrete work outside. It was a great process and the guys were friendly and cool. I would go with them again one my next project"

~ Dean M.

"I am picky with services as sometimes you don't know what you're going to get. I finally chose my team and they did great. Yes I would recommend them to my family members. Thanks for the great work"

~ Jerry T.

"After getting a pool put in we liked it, but the scenery was lacking. After a lot of internet searching I found what I wanted in terms of getting a lot of nice looking concrete around the the pool area. Wow is all I can say. It feels like a fancy hotel back here now."

~ Maya H.

"The driveway was breaking up and the patios were leaning and flooding near the corners at my house. I need the works and didn't want to be nickel and dimed to death taking care of it. I got a straight forward bid and the team is great. I feel good about the end result and the house looks a lot better with the new siding I put on it too. Like a new home."

~ Tim G.

Some of our partners in Missouri: